Spring Sale - 20% off all online orders!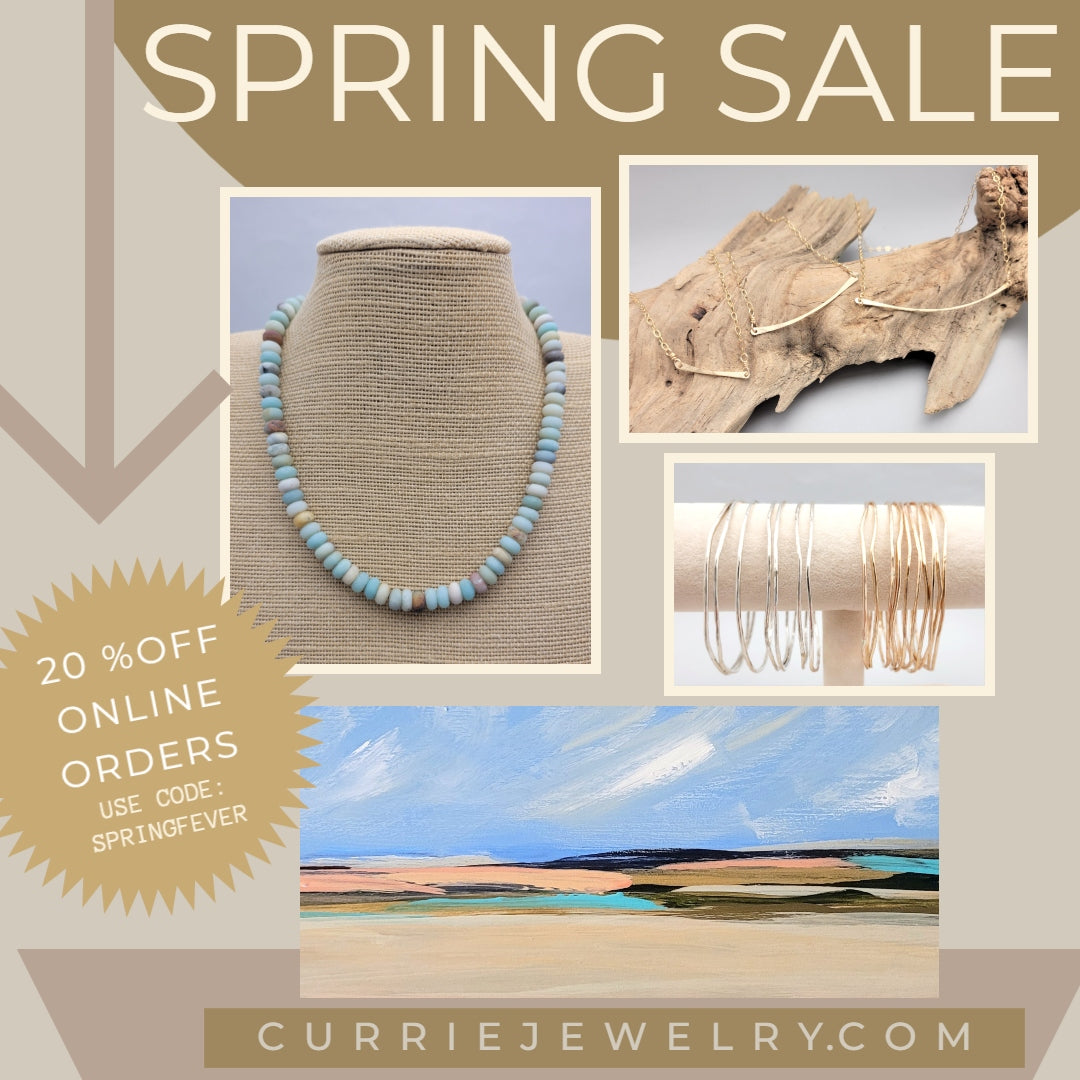 So the weatherman tells us that Spring is on it's way!  Rest assured that for those of us living here in the lowcountry, there will be  plenty of sunshine, warm temps and beach filled days coming soon!  
Get a head start on your Mother's Day gifts, graduation gifts and your spring wardrobe with our necklaces, bracelets and earrings!  Enjoy 20% off all online orders until May 1rst!
Enter the code: SPRINGFEVER at checkout.